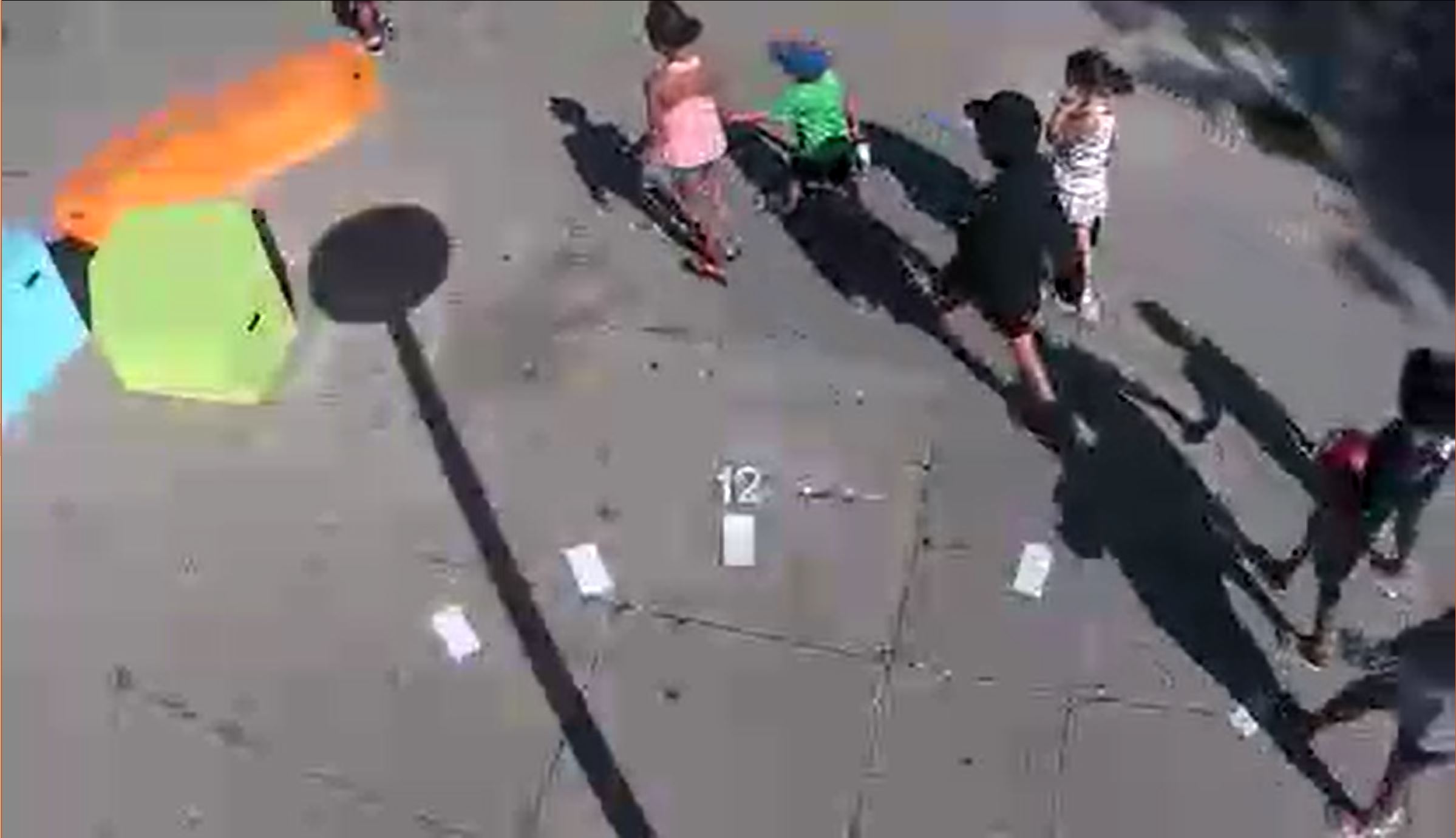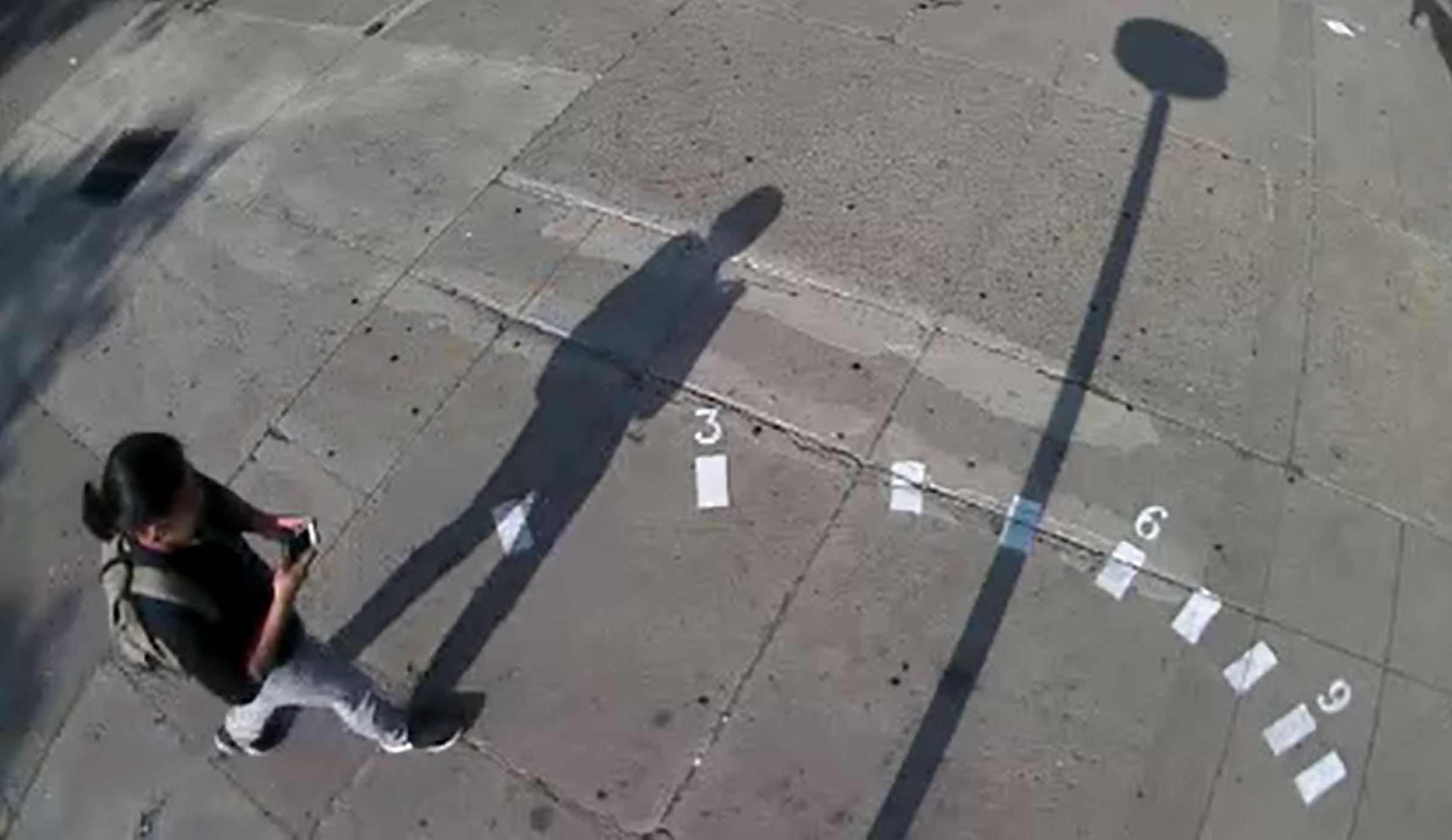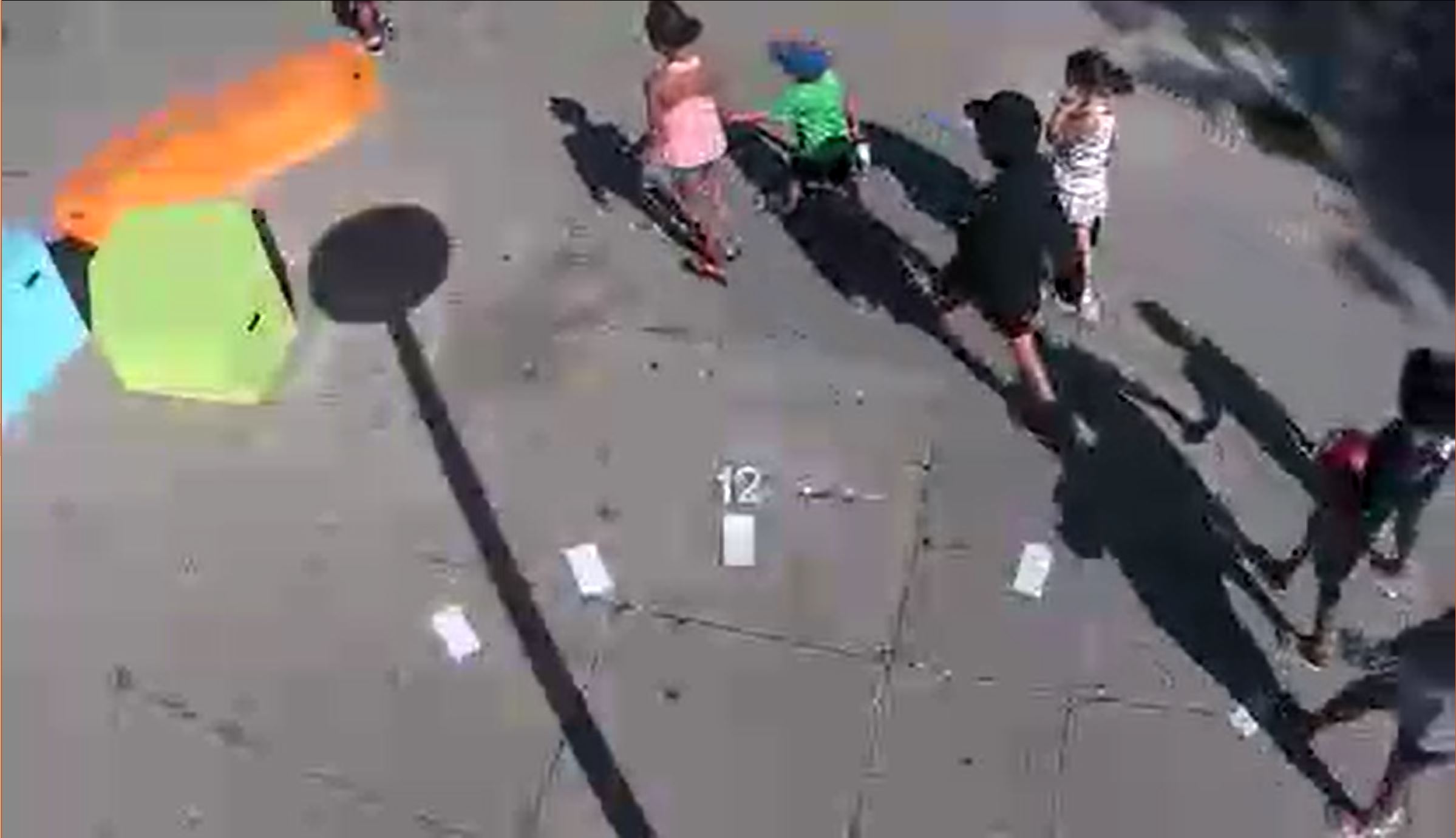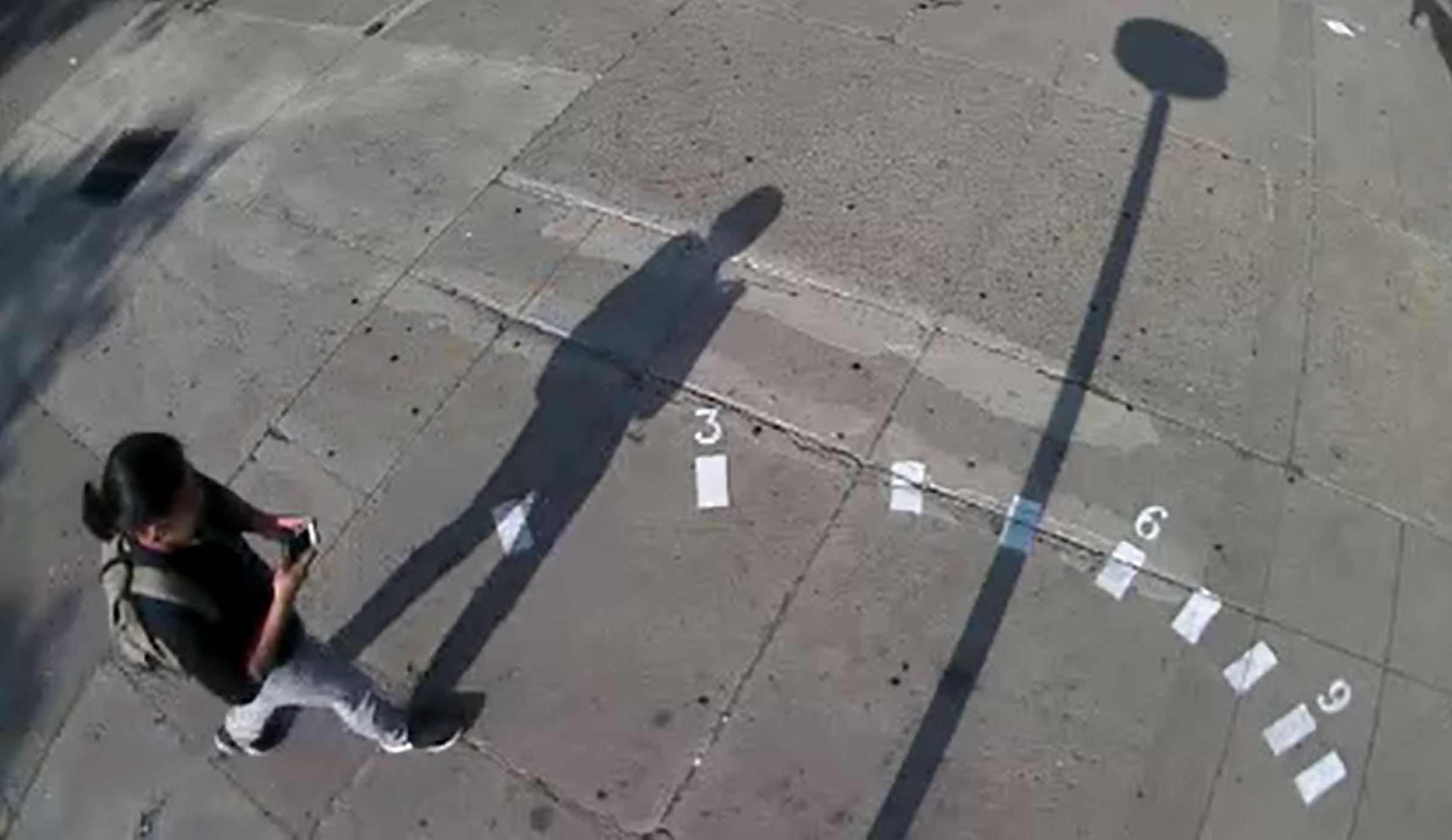 To The Minute Unknown, 2017
Site-specific installation, broken public lamp post, surveillance cameras, two-channel offsite video, marking paint, vinyl wrap
Main Squared, Signature Project of the 2017 Cultural Hotspot, Toronto, Canada
Curators: Labspace Studio (Laura Mendes & John Loerchner)
08.23.2017 - 09.03.2017
Long before every residence owned their own timepiece, locals would go to the nearby public square to tell time from the clock tower and sync up their activities for the day. For early urban planners, the clock tower became ubiquitous with the public square's design and function, making it a staple of everyday life.
To The Minute Unknown is one part intervention and one part video installation. The work begins by harnessing the earliest form of public timekeeping – the sundial – and transforms a broken light post into a 24hr video surveilled timepiece. The work continues as viewers enter a nearby business where the live footage streams on a small mounted tablet screen – functioning as a wall clock. The lack of time-keeping precision from the sundial contrasts against the contemporary reality of technological punctuality and the burden thereof.